The power of the Cloud
Otimbi Labs offers a wide range of dedicated and private Cloud Services. Access your data and applications from anywhere, anytime. Your data belong to you and are stored in complete security.
Cutting Edge Technology
You benefit from state-of-the-art equipment, without worrying about its possible obsolescence, our servers in the Cloud are kept up to date for you.
Auto managed
You no longer have to worry about the depreciation of your computer server or anticipate the renewal of your licenses and equipment, it is now our responsibility.
No physical manipulation
Need more performance? No problem, no investment of equipment, memories or disks, we can increase the performance in a few clicks.
Pay for what you use
Give yourself an attractive solution to get rid of expensive fixed assets. Just pay for what you use.
Keep doing your job, we do the rest
Increase your productivity, concentrate on your job, we take care of the technique.
Automated Backup
We guarantee the backup of your data and applications. Do not worry about this technical aspect anymore.
Cloud Providers & Partners
Cloudinary
Leader into digital assets management
Cloudinary is the market leader in providing a comprehensive cloud-based image and video management platform. Cloudinary is being used by hundreds of thousands of users around the world, from small startups to large enterprises. We are here to cover your every image and video-related need.
At Otimbi Labs, we use Cloudinary services in order to provide high performance products to our products. About 90% of our static digital assets from Otimbi.com and Advertasium.com are served from Cloudinary.
Google Cloud Platform
Cloud Services for Modern Application
Google Cloud Platform is a cloud computing platform provided by Google, offering hosting on the same infrastructure that Google uses internally for its products.
At Otimbi Labs, we use Cloud Platform to provide our customers with expertise to build a wide range of programs from simple websites to complex applications.
Amazon Web Services
SaaS & IaaS Leader
Amazon introduces AWS to its customers as a way to get scale computing capability faster and more cheaply compared to building a physical server farm.
Among their major clients, AWS counts NASA, Netflix and the US Foreign Intelligence Service, CIA.
At Otimbi Labs, we are have mastered the AWS technology in order to deploy fast and compelex applications. For instance, our app Jobbi runs entirely on Amazon Web Services.
We verify your infrastructure to tailor your needs
Otimbi Labs first performs an audit of your current infrastructure, based on your needs. This audit will allow us to have an overview of your IT.
We will be able to offer you a cloud solution adapted to your company. Your access is then opened on our Cloud, your collaborators can connect to it through a secure connection.
Seamless migration
You will have access to your environment, as before, it will just be more efficient.
We guarantee no data loss during the process. We will transfer your data from your old infrastructure to the new one without any damage.
We become your trusted IT Provider
Whether you're a small or medium-sized business, we deliver IT-level IT services, from support to IT strategy to asset management.
We become your single contact for your IT and Telecom, whatever your request, we manage it and keep you informed of the progress of the task.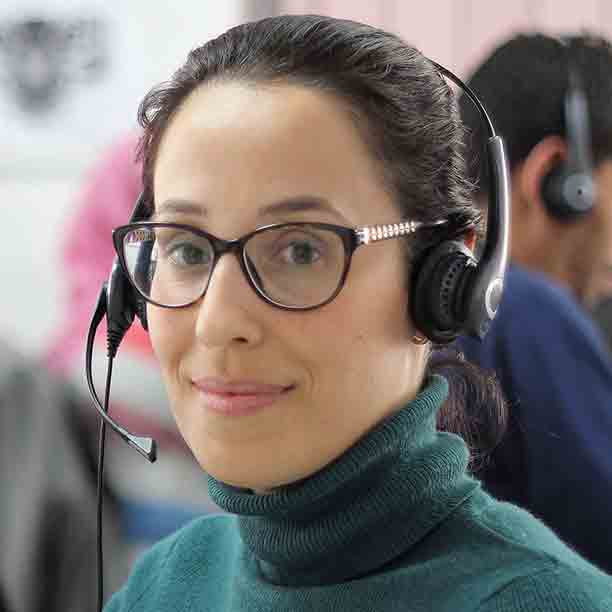 Reach out to out Cloud experts.
We will provide a free quote within 24 hours taking into accounts your requirements.
Free Quote